TRAINING CAD BIDANG TEKNIK MESIN
TRAINING CAD FOR MECHANICAL
TRAINING TEKNIK MESIN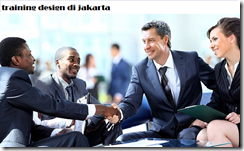 PENDAHULUAN :
Pada masing-masing tingkatan hampir di dalam semua jenis industri sewaktu proses pembuatan produk berlangsung (baik tingkatan politik perusahaan, perancangan, pembuatan dan perakitan, dan tingkatan distribusi dan purnajual) dan antara berbagai tingkatan tersebut terjadi suatu proses komunikasi atau pertukaran informasi di antara departemen pabrik (alat, mesin, dan manusia). Dari berbagai bentuk media komunikasi yang digunakan salah satunya dianggap sebagai media komunikasi yang terpenting yaitu gambar teknik, baik yang dibuat secara manual dituliskan di kertas ataupun memanfaatkan media elektronik CAD (Computer Aided/Augmented/Automated Design). Gambar teknik haruslah jelas dan dimengerti oleh semua orang, baik oleh perancang produk, perancang proses produksi, operator-operator mesin, pengontrol kualitas selama proses produksi berlangsung, yang dituliskan dalam spesifikasi geometrik. Untuk mendukung sistem produksi yang memadai diperlukan tenaga kerja yang handal atau peningkatan keahlian tenaga
kerja profesi CAD Bidang Teknik Mesin (Computer Aided Drafting for Mechanical: AUTOCAD or CATIA).
SIAPA SEBAIKNYA MENGIKUTI TRAINING INI ? :
Para praktisi tingkat operator, tingkat penyelia atau perencana bidang perancangan pada industri rekayasa.
TUJUAN TRAINING :
Setelah mengikuti pelatihan ini, diharapkan peserta mempunyai kemampuan sebagai berikut:
* Pemahaman tentang pengetahuan spesifikasi geometrik produk pada gambar teknik sesuai dengan standar internasional.
* Keahlian dalam menggambar suatu produk dengan acuan spesifikasi geometrik sesuai dengan standar internasional.
CAKUPAN MATERI TRAINING :
1. Spesifikasi geometrik.
2. Perintah menggambar pada AutoCAD or CATIA
3. Penggabungan gambar dan pemakaian makro.
4. Pengenalan konsep 3 D, AutoVision, AutoCAD Designer
TRAINING INSTRUCTOR
SUGENG ISDWIYANUDI, Ir. MT. And Team
He was graduated from politeknik universitas brawijaya malang for his diploma in mechanical engineering majoring on mechanical maintenance and repairing, from ITS Surabaya for his bachelor in mechanical engineering majoring on production engineering, and from ITB Bandung for his master program in mechanical engineering majoring on production engineering. Now he is as lecturer at mechanical engineering Politeknik Negeri Bandung(before as poltek ITB). Ir. Sugeng Isdwiyanudi, MT. has followed many trainings/courses to improve his competence. He is active instructor who often deliver training for industrial participants in Indonesia, many topics he teachs in training e.g.:
Pump and piping, Operation and Maintenance Boiler, Operator pressure vessel 1 (cooperated with Depnaker RI), Operation and Maintenance Centrifugal Pump, Effective Shutdown Maintenance, Reliability Centered Maintenance, Advanced Reliability Performance and Hidden Failure Supporting, Management Inventory Control, Alignment, Balancing, and Vibration, Rotating Equipment: Operation and Maintenance, Material technique, Oil Analysis, Maintenance Management (Preventive and Predictive Maintenance),Heavy Equipment Maintenance, Basic Mechanical, Strength of Material, Electro Pneumatic and Hydraulic, Rotating Equipment Alignment and Vibration, Operation and Maintenance Diesel Engine, Operation and Maintenance Boiler, Operation and Maintenance Pump and Compressor, Pressure Vessel and Tank, Preventive and Predictive Maintenance, Total Productive Maintenance (TPM), Heavy Equipment Maintenance Management, Maintenance Equipment Management for Mining, Modern Maintenance and Spare Part Management System, NDT and
Quality Assurance, Integrated Material Management, Effective Production Management, Plant Life Management through Reliability Based Inspection, Maintenance Planning, Scheduling, and Coordination, Integrated Maintenance Management and Control, Implementation RCM and RBI in Industries, Total Productive Maintenance (TPM), Reliability Centered Maintenance (RCM), Operator Routine Daily Checklist and Driven Reliability, Measuring, Monitoring, and Analysis of Machinery Vibration, Vibration Prevention and Monitoring System, Advanced Application of CSI 2120/2130 and AMS Suite (RBM) for Condition Monitoring and Troubleshooting, Root Cause Failure Analysis (RCFA), NDT and Quality Assurance, Piping System.
In campus he teachs for some subjects e.g.: industrial metrology, quality control, Instrumentation and measurement, machining technique, production system and quality control, Pneumatics and hydrolics, measurement system, measuremen technique(Metrology of Geometry), mechanics vibration, management of production process, product quality control, statistics application in mechanical engineering, machining process technology, Practice of industrial metrology, pneumatics control system. In campus he has many experiences e.g.: as head of Laboratory industrial Metrology POLBAN, as head of Laboratory Metrology POLBAN, as director SPMU TPSDP POLBAN (ADB Loan 1792-INO), director assistant administration and finance SPMU TPSDP POLBAN (ADB Loan 1792-INO), head of production research group POLBAN, head of department mechanical engineering P4D, department secretary of mechanical department P4D, head of Laboratory Pneumatics and Hydrolics P4D. He invites industrial participants to share and discuss in his
training class.
Jadwal pelatihan cad for mechanical di jakarta :
· 2 – 4 Januari 2019
· 6 – 8 Februari 2019
· 4 – 6 Maret 2019
· 1 – 4 April 2019
· 16 – 18 April 2019
· 2 – 4 Me 2019
· 27 – 29 Mei 2019
· 25 – 27 Juni 2019
· 23 – 25 Juli 2019
· 19 – 21 Agustus 2019
· 24 – 26 September 2019
· 22 – 24 Oktober 2019
· 11 – 13 November 2019
· 18 – 20 Desember 2019
Catatan : Jadwal tersebut dapat disesuaikan dengan kebutuhan calon peserta training design pasti jalan
Invetasi dan Lokasi pelatihan teknik mesin di jakarta :
· Yogyakarta, Hotel 101 (6.500.000 IDR / participant)
· Jakarta, Hotel Amaris Kemang (6.500.000 IDR / participant)
· Bandung, Hotel Neo Dipatiukur (6.500.000 IDR / participant)
· Bali, Hotel Ibis Kuta(7.500.000 IDR / participant)
· Surabaya, Hotel Amaris, Ibis Style (6.000.000 IDR / participant)
· Lombok, Sentosa Resort (7.500.000 IDR / participant)
Catatan : Apabila perusahaan membutuhkan paket in house training, anggaran investasi pelatihan dapat menyesuaikan dengan anggaran perusahaan.
Fasilitas pelatihan design di jakarta :
FREE Airport pickup service (Gratis Antar jemput Hotel/Bandara/Stasiun/Terminal)
FREE Akomodasi ke tempat pelatihan bagi peserta training teknik mesin jakarta pasti running
Module / Handout training cad for mechanical jakarta fixed running
FREE Flashdisk
Sertifikat training cad bidang teknik mesin di jakarta murah
FREE Bag or bagpackers (Tas Training)
Training Kit (Dokumentasi photo, Blocknote, ATK, etc)
2xCoffe Break & 1 Lunch, Dinner
FREE Souvenir Exclusive
Training room full AC and Multimedia
.